About us
Kim Thai Restaurant serves Thai dishes that will surely give you a kick on how good this cuisine is. Our location is at 7/6-14 Castle St., Castle Hill NSW. Some of our popular dishes are Curry Puff, Petite Satay Chicken, Pad Thai and Panang Curry. Thai cuisine will never be complete without stir-fried vegetables such as Stir Fried Asian Green and Assorted Vegetables Stir Fried. The good news is that we now accept orders placed online. Simply click the Order Online button in our website. All orders placed online are to be delivered or picked up depending on the customer's preference.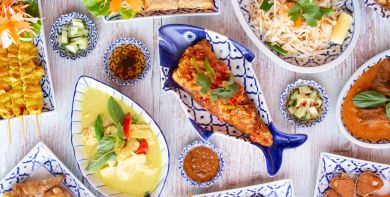 Reviews
Miranda
"We had a great 1st experience, will definitely order again next time"
26/01/2020
Jayden
"Great food and fast delivery time. Fantastic."
25/01/2020